What is ASTM A106 Standard?
1. Scope of ASTM A106 Standard
ASTM A106 standard is one of the production standards for seamless steel pipe, especially referring to seamless pipes used for transporting gas and liquid across a long distance. Pipes in ASTM A106 standard have a great performance under high-temperature and high-pressure conditions.
2. Application of ASTM A106 Standard
ASTM A106 is a type of seamless pipe material that is suitable for beveling, threading, flanging, grooving, and other similar forming operations, and for bending and welding. When these pipes are to be joined together, they are commonly used in oil & gas refineries, air & fluids transport, mineral slurry transmission, and also for boiler and construction purposes. These pipes are also widely used in industrial applications due to their great performance under high-temperature and high-pressure conditions.
Manufacturing Method of ASTM A106 Standard
1. Hot Rolling
To manufacture ASTM A106 standard pipes, we start with solid steel bars that are cut into billets of precise weight. Then, they are loaded into and heated in a natural gas-powered rotary hearth furnace and heated until it is between 1250℃ and 1280℃. The heated steel then moves to the barrel-type piercer which transforms the material into a hollow bloom. This is achieved through a process known as the management effect. Next, the hollow bloom enters the premium quality finishing mill to be elongated. It is then pushed into an induction furnace to reheat to a homogenous temperature before it is transferred to the stretch-reducing mill where the ASTM A106 pipes outside diameter are reduced to match its specific end customer needs.
2. Heat Treatment
This step is where we ensure the hardness and toughness of the steel pipe. This begins in the Austenizing Furnace where the pipe is reheated to a temperature above the Austenite transformation temperature. It then enters the quenching process where water sprays are used to rapidly cool the pipes from approximately 900℃ to ambient temperature causing a rapid phase transformation in the steel. The resulting Marin Siddik phase in the ASTM A106 steel pipe is very strong and brittle, so the pipe is then reheated to a temperature lower than its transformation point in the tempering furnace to recover the steel ductility and adjust the mechanical properties to offend the required range. The pipe then moves to the resizing machine to achieve the dimensional tolerances required before straightening. In the straightening machine, the final straightening required an ovalization to be achieved. Leaving the pipe in its final state before being checked and tested.
3. Finishing
Our automated line performs strict tests and verifications to ensure the ASTM A106 steel pipe meets our level of quality and our customer's specific requirements. First, hydrostatic testing is performed to ensure that it will meet specified pressure requirements before being subject to electromagnetic inspection to detect defects internally and externally. Ultrasonic testing then uses high-frequency sound energy to conduct wall thickness measurements. The pipe is then faced and beveled to help start the threading process. During threading, the pipe remains in a fixed position as an automated rotating headstock goes to work. All threads are then visually inspected and automated dimensionally controlled by state-of-the-art inspection equipment. Automated specialized equipment is then used during coupling and makeup to obtain the final ASTM A106 pipe and coupling joint. Next, a drift test is performed to ensure there won't be any clogging within the pipe. Now the pipes receive lacquering and/or varnishing to prevent corrosion during storage or transportation. Then, measuring weighing and stenciling are implemented to identify each pipe based on the heat and pipe number, including all the marking requirements to comply with our pipe tracer technology. Finally, the pipe is then automatically bundled and ready for delivery to its assigned service center ready for distribution to the customer.
What is the Difference between ASTM A106 Standard and ASME SA106 Standard?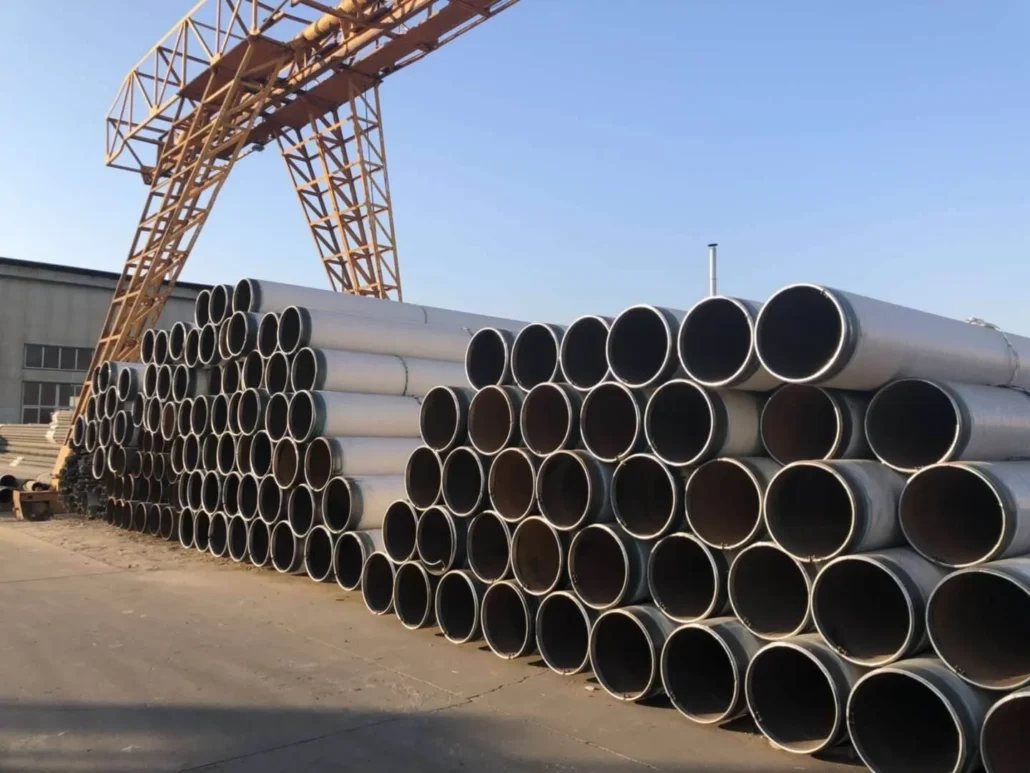 There are various ways and methods of classifying different pipes, and one of them is the production standard. When purchasing seamless pipes, it is common to see ASTM A106 standards and ASME SA106 standards in the market. While is there a difference between them? No. there is no difference between materials in A106 and SA106. The difference is these two standards are from two different organizations, and they use a different way to name the standard. In the official edition of the ASEM II, the material chapter confirms that SA106 is the same as ASTM A106. So no need to confuse the different names, they are sharing the same clauses in the standard.
What is the Difference between ASTM A333 Standard and ASTM A106 Standard?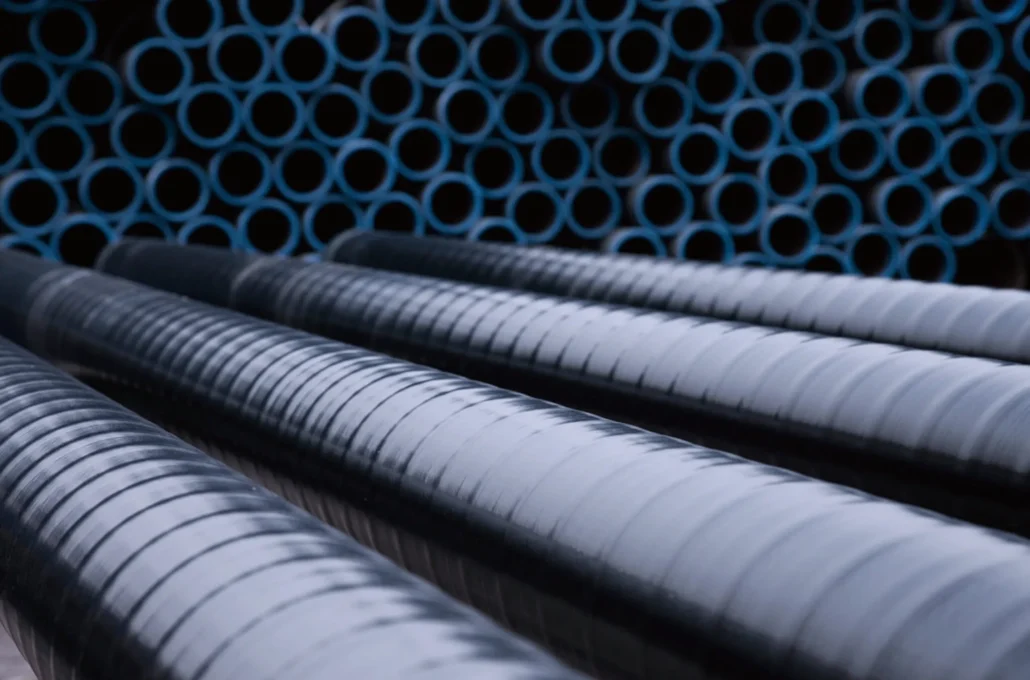 ASTM A333 Standard is another common standard in the pipe industry, but A333 and A106 Standard are quite different. ASTM A333 is standard for both seamless and welded pipe and pipes under this standard are usually for low-temperature service. A333 pipes are commonly used in construction or operation under -45℃, and their durability performs well under cryogenic conditions. While, A106 is a standard only for seamless pipe, and especially for high-temperature service. A106 pipes can be used as pipelines for oil and gas, water, air, and heating transport at a temperature of less than 430℃.
What is the difference between API 5L Standard and ASTM A106 Standard?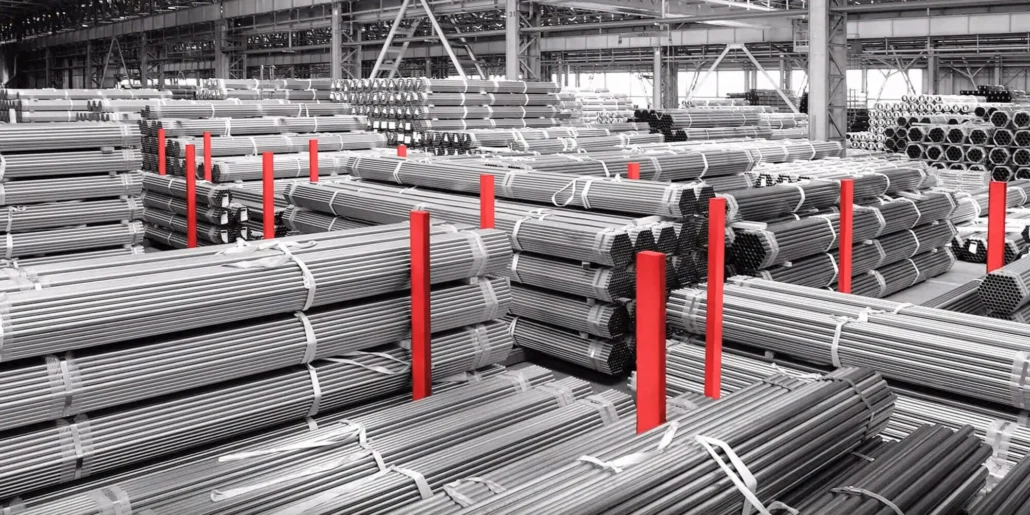 Both API 5L Standard and ASTM A106 Standard are frequently used in the pipe industry. Some customers may choose one of them as per technical requirements, also some may ask for dual standards when purchasing, especially for stock materials. API 5L is standard for both seamless pipes and welded line pipes, and this standard is mainly used for the oil and gas industry. Although both API 5L and A106 can be applied to seamless pipes, APhas have a wider range of strength levels. Other than Gr. A and Gr. B, API 5L includes higher strength materials, such as X42, X46, X52, X56, X60, X65, X70, and X80. In addition, the quality requirement of API 5L is much more strict, especially for PSL-2 materials.